Communication Strategy Design and Development
---
This communication strategy training course is a recipe for PR strategy design. You will learn a practical system for building a clear and well integrated communication strategy. Topics include strategy frameworks, goals, objectives, stakeholders and channels.
---
This course is available both live online and face-to-face.
Face to face (London)

|

One full day

| £57

5 +VAT

Face to face (Dubai)

| One full day

|

Media One Hotel

|

$695 +VAT

Live online (Zoom)

|

Two half-days

| 10:00-14:00 London time

|

$695
---
Also available on request in US / Asia timezones.
---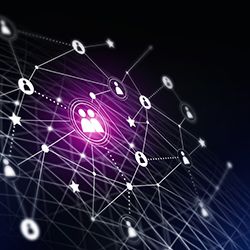 Course outline
Communication strategy
This module covers the guiding principles that underlie every strong communications and PR strategy.
Guiding ideas, principles, issues and concepts for communication strategy design
Using communication to manage reputation
Using communication to influence stakeholders and behaviour
Approaches and models for communication strategy development
Checklists and processes
Stakeholder mapping
This module presents clear tools and methodologies that you can use to ensure that your communication strategy targets key audience groups effectively.
Concepts and definitions
Identifying, grouping and prioritising stakeholders
Stakeholder mapping
Audience segmentation
Channels and tactics
This module reviews the range and applications of communication channels available and best practice for their application.
Types of communication channel
PR tactics: strengths, weaknesses and applications
Creating a channel strategy: targeting channels for stakeholders
Channel segmentation
Positioning and messages
This module covers how to focus and distil complex or nuanced ideas into simple, strong and clear messages that resonate with stakeholders.
Message development
Strategic positioning
Proof points: hard and soft evidence
Messages in action
Download PDF
Meet your trainers
Following are some of the ISOC trainers who regularly lead this course, depending whether you join us in London, Dubai or live online.
Trainer profile: Anouska Leibovici
Anouska is a senior corporate trainer with over 20 years' experience in hospitality, sales, marketing and events. She coaches, mentors and motivates individuals to achieve their potential in a range of disciplines including interpersonal communication, management and leadership skills. Anouska also works with companies as a business consultant as an advisor on strategy, operational KPIs, process improvement, employee engagement and HR issues such as skills, performance and training.
Anouska began her career managing sales, marketing and customer relations teams for loyalty programmes at leading hotels in the UK, China and Malaysia. Aas Director of Operations for Hotel Dynamics Middle East she was responsible for 16 programmes and 400 employees. She has also served as Assistant Vice President for a real estate company and as Director of Sales, Marketing and Events for an events company, responsible for planning, budgeting, branding, client management and delivery.
Trainer profile: Sarah Cocker
Sarah is a dynamic communicator with over 20 years' experience in media, finance and business. Her international experience in banking, and as one of CNBC's key anchors, makes her at ease dealing with leaders and experts from industry, government and academia. A skilled listener and coach, Sarah enjoys working with clients to help them define and achieve their objectives. Her coaching experience includes training blue-chip executives in public speaking and techniques for challenging television interviews. Her international career has given her an understanding of the cultural and working practices in the Europe, Asia, the Middle East, North and South America.
Trainer profile: Jenni Perry
Jenni is a senior communications professional, PR consultant and strategist. She has extensive experience within the UK Government Communications Network, working closely with Ministers and senior policy officials across various departments including Trade and Industry, and for prominent Royalty. In the corporate world, Jenni was UK head of public relations for global pharmaceutical group Pfizer, where as a member of the European communications team she was responsible for PR and media training across the organisation. Her experience includes strategic public relations, corporate communications, press office development, media relations, public affairs, sponsorship management, crisis communications, corporate social responsibility and writing.
What you will learn
After this course you will be able to:
Analyse, map and prioritise your organisation's stakeholders
Select the most effective communication channels for your messages
Conduct a communications audit and situation analysis for your organisation
Compose effective messages and positioning for your organisation
Define appropriate communications goals and objectives
Bring it all together in a clear, concise, integrated communication strategy
Who should attend?
This is an intermediate-level course designed for learners with existing knowledge and several years of experience in communications or PR. Learning is pitched at a level to help you develop strategic approaches and apply sophisticated techniques. This course is recommended for communication professionals up to manager or director level, either agency or in-house, who may be required to create or supervise a communication strategy for their own organisation or for a client.