About ISOC
The International School of Communication is a specialist training company. We deliver short courses for professionals on all kinds of communication skills.
ISOC is based in London and also runs a training centre in Dubai, including a studio where we host live online training and produce video for e-learning.
We run public courses as well as in-house training for clients from more than 75 countries.
We work with public and private organisations of all sizes, including blue-chip companies and national governments.
Download Company Profile PDF
Skills
We specialise in short courses on a range of topics relating to communication:
Specialist PR skills for communication professionals
Media training for spokespeople and interviews
Presentation skills for public speaking
Personal communication skills for professional development
Executive communication skills for managers and leaders
Workplace communication skills for interpersonal excellence
Crisis communication skills for disaster preparedness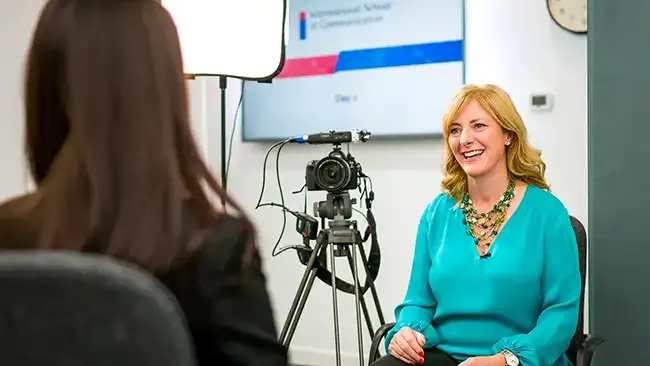 Formats
We train worldwide for public and private organisations of all sizes:
Classroom courses at ISOC London and ISOC Dubai
Live online courses daily on Zoom
Self-paced e-learning at isoc.com
In-house programmes for companies and organisations
One-on-one coaching for individuals and executives
Learners
ISOC training is for everyone who needs to communicate professionally at work, from press officers to prime ministers.
In-house and agency communications and PR professionals
Executives and managers including CEOs, VPs and Directors
Politicians including members of parliament and government ministers
Academics, doctors, researchers, scientists, engineers, architects, lawyers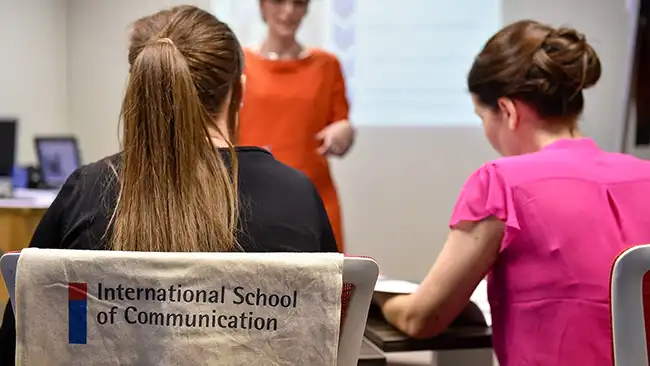 Global brands trust ISOC for communication training
Locations
We deliver training from our centres in London and Dubai, on-site at client offices worldwide, at third-party venues and live online hosted from our training studio. Whether you're connecting with us face to face or remotely via Zoom or Teams, you'll get the same inspiring trainers, the same content and the same small-group interactive experience as we've always delivered in the classroom.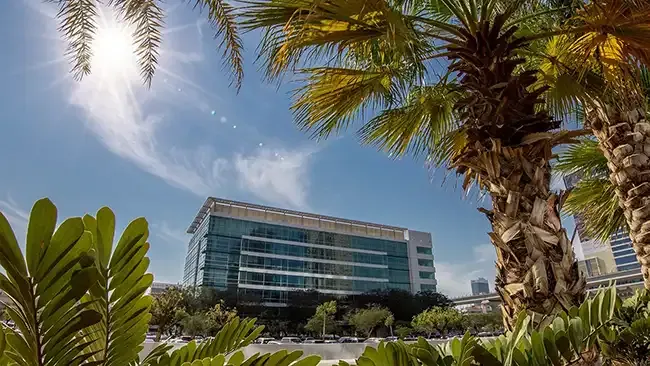 Accreditation
ISOC has a 15-year track record as a specialist short course provider.
ISOC London is accredited, inspected and audited by the British Accreditation Council for Independent Further and Higher Education (#12479). BAC accreditation is recognised by the UK Border Agency (UKBA) as a qualifying requirement for institutions wishing to enrol visa students.
ISOC Dubai is accredited and licenced by the Knowledge and Human Development Authority (#61650).
Trainers
ISOC trainers and coaches are active senior communication professionals.
The ISOC Accredited Trainer Programme ensures that every trainer is a proven subject expert as well as an inspiring course leader.
ISOC trainers are all director-level communication experts with at least 15 years' experience in their field.
They are all currently working and innovating in front-line communications, not career academics.
The ISOC training experience
Stimulating
ISOC training is stimulating and interactive: based on active learning, not lectures.
Training is built around real-world skills that can be put to work, not abstract theory.
ISOC courses are short and intensive, designed for the workflow of busy professionals.
All courses continually updated to include the latest innovations in best practice.
ISOC trainers are all senior faculty from our Accredited Trainer Programme.
Systematic
Training is rigorously designed against industry standards and global best practice.
Courses flow from a core competency matrix with clearly defined learning outcomes.
ISOC training is research-based, featuring the latest communication science.
Quality is independently audited by national and international education authorities in the UK, European Union and UAE.