The #nomakeupselfie that could have been a PR campaign but wasn't
21 April
Over the course of one month in 2014, Facebook and Twitter were filled with "selfie" posts from women wearing no make-up and asking for donations to Cancer Research. The campaign originated  in the UK and was picked up around the world, benefitting cancer charities in other countries such as Ireland, Australia, Canada and the United States.
Many people  thought that the campaign was the result of creative thinking from Cancer Research UK. However, it was actually the idea of 18-year-old Fiona Cunningham. Fiona decided to create the No Make-up Selfie Facebook page after losing family members to cancer. In an interview with the Stoke Sentinel she said, "after seeing nothing similar on Facebook or Twitter, I thought there was something in it that it could raise awareness of cancer and how girls do not need to wear make-up."
Fiona's Facebook page encouraged her friends to take their selfie with no make-up on and donate £3 to Cancer Research UK. The idea became a huge hit and everyone from celebrities and models to well-known politicians and business leaders posted their no make-up selfie. At the end of March 2014, Cancer Research UK had received more than £8 million and the Irish Cancer Society had received more than €1 million.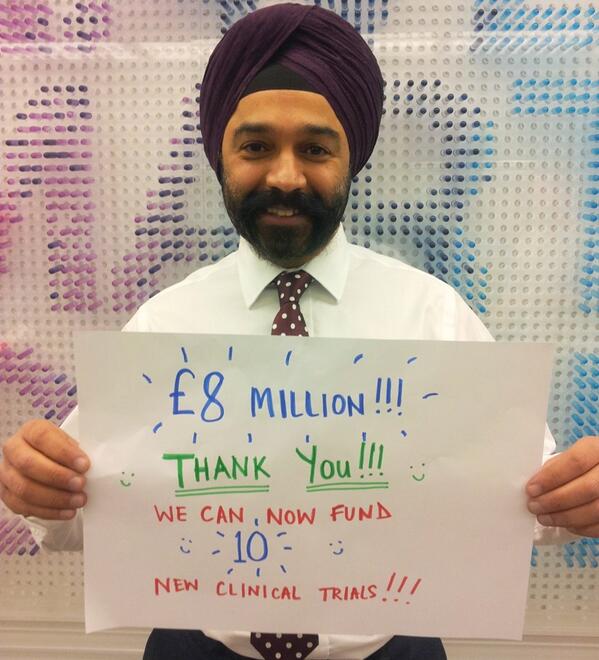 In this instance, the campaign had nothing to do with the PR team at Cancer Research UK, but is a great creative idea that we can all learn from. It's a little creative idea like this, which can make a huge impact for any organisation.
If you feel like you'd like more inspiration in your communications and PR, check out our Creativity in PR course, which is designed to give your creativity a jump start.