Case study: Crisis communication response to the Asiana plane crash
8 March
In February 2014, Asiana Airlines was fined $500,000 by the US Department of Transportation for failing to communicate over the hours and days that followed their plane crash in San Francisco. We look at what happened and lessons that can be learned for communications professionals.
On 6 July 2013, Asiana Airlines Flight 214 crashed at San Francisco International Airport. Three people died and several were injured as the plan hit a seawall while coming in to land at the airport. Fast forward to 25 February 2014 and Asiana gets fined $500,000 by the US Department of Transportation (DoT) for failing to communicate. In a statement issued by the DoT's Transportation Secretary, Anthony Foxx, "The last thing families and passengers should have to worry about at such a stressful time in how to get information from their carrier." According to the DoT it took the airline two days to contact three-quarters of passengers and their families and the rest more than five days.
So what happened? Let's rewind back to 6 July 2013.
When the plane crashed at San Francisco airport, the news was broken over Twitter first. A woman called Krista Seiden who was boarding her plane captured this picture immediately after it happened.
Once Krista Tweeted this image, several more followed suit, including from this guy David Eun (@eunner), an executive from Samsung who was on the flight:
At this point, the plane had crashed and concerned family and friends were hearing information on social media and from the media directly. It took Asiana more than four hours after the crash to issue its first communication, which was done on Twitter and a full nine hours to issue a press release.
In America, airlines must keep on file a family assistance plan and be able to act upon it immediately. The company didn't meet these requirements, including failure to post a phone number within an hour of the crash and instead within three hours posted the number of their reservations line. The day after the crash they changed the number and three days after the crash changed the number again.
When there's a plane crash, with potential loss of life, everyone is trying to find out information.
The National Transportation and Safety Board (@NTSB) who investigates airline accidents in the United States knows this, and now live Tweets its investigation as it happens. The NTSB's director of public affairs, Kelly Nantel, who personally handles many of the @NTSB's Tweets says, "We try as hard as we can to delivery timely, factual information as quickly and as widely as possible. We have found this to be successful in helping the media and community stay informed about rapidly changing events." Here's an example of some of their Tweets that went out, one on the day of the crash, and the other nearly a week later after they were investigating the crash.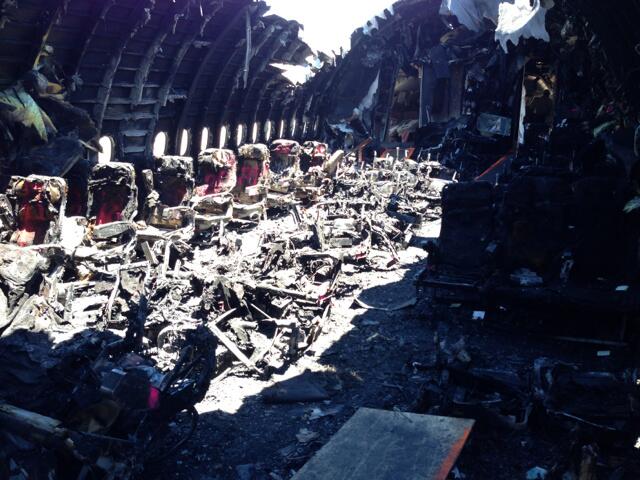 What was seen over the hours and days after the crash was that Asiana wasn't prepared to handle a plane crash on the other side of the world. When a crash or accident happens on the other side of the world, it's pretty difficult to handle it from head office, or to wait until a team from HQs arrives on the scene.
There is no reason why a company that just suffered a fatal plan crash should take more than seven hours to issue a statement to the media. There should be standard holding statements within any company's crisis plan, and be ready to go out when an unfortunate event happens.
The CEO needs to be actively engaged as well, and certainly appear that way when facing the media. When the airline's CEO Yoon Young-doo arrived at the crash three days after the accident, he declined to comment to the media. Several media also reported that there were no public relations advisors on the ground until several days after the accident.
It is always hard to know exactly what has gone on behind the scenes during a crisis unless you were actually involved. However, from an observer's perspective, the whole situation should have been better handled from a communications perspective.
Asiana failed on their communications, as the DoT fine has shown. There was no team on the ground, there was no rapid response to passengers and their families or the media, no communications lines set up and the CEO wouldn't speak with the media.
It's when terrible events like these happen that companies have to take stock of what happened and learn from their mistakes.
As Warren Buffett once said, "it takes 20 years to build a reputation, and five minutes to ruin it."
Find out more
This article draws on content from ISOC courses on crisis communication.